DownUnder's Gypsy
ALAA registration number 076013
Gypsy is a small/medium sized labradoodle. She lives in one of our guardian homes.  She is a bit on the spoiled side since she expects to be tucked in bed every night. She had her first litter of 6 puppies in January 2021 and was the cleanest mother ever!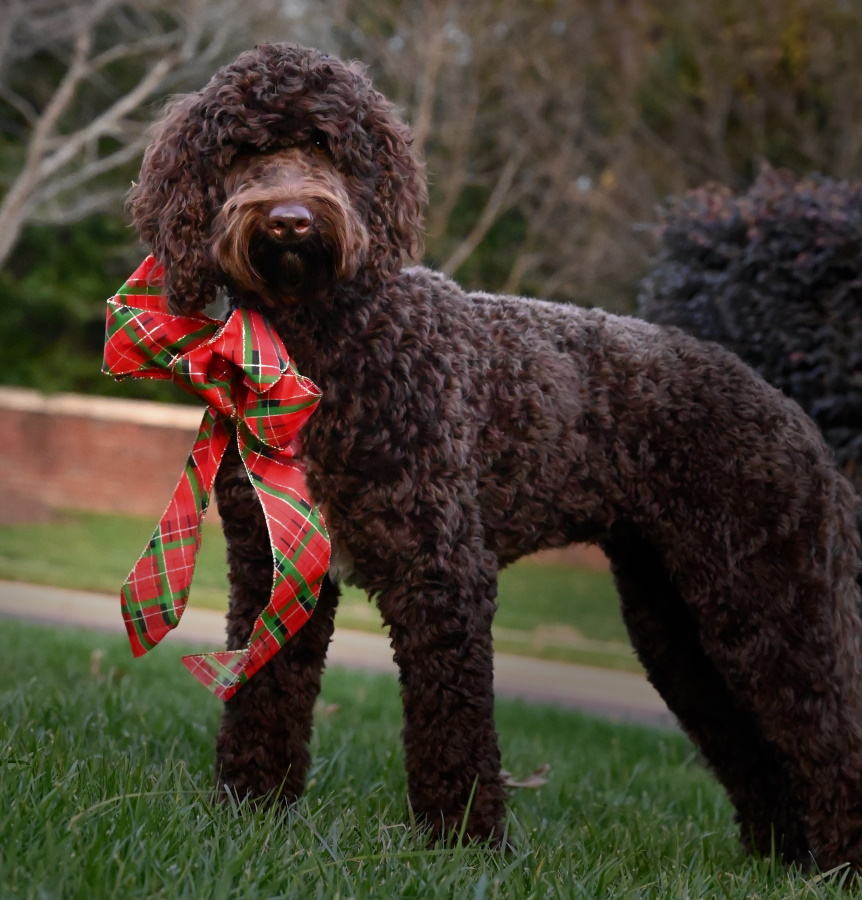 DownUnder's I'm in a
Brooklyn State of Mind
ALAA registration number 081174
Brooklyn (aka Brooke) lives in my assistants home. She is a smaller sized standard with white mis-marks and obviously carries the parti-gene. Brooklyn surprised us with 9 puppies in her first litter with 7 of them parti-colored. Brookie is a professional counter surfer and loves to steal loaves of bread and socks – especially Bombas.
We have puppies available as of March 2023 from Brooklyn
Aussie L's Finlie
ALAA registration number 86560
Meet our girl, Finlie. We got so many requests for mini-doodles, we decided to add her to our lineup. Weighing in at 20.2#, she is packed with cuteness and the best mannered girl ever!
DownUnder's Asia
ALAA registration number 092003
Asia is a striking girl with her white highlights. We are planning on this gorgeous girl continuing Pinch and Oliver's incredible breeding lines since we recently retired Pinch. She was born in July 2020 so we will be looking to breed her in 2023 now that all her health clearance are done.
DownUnder's Sybbie
ALAA registration number 106815
Sybbie is a unique tri-colored labradoodle. This girl is all tom boy! She has never met a mud puddle she doesn't like and prepares the yard for more puddles by digging holes. Even though she has angry eyebrows, we promise it's just her look to keep the squirrels out of the yard. Our plans are to breed her later part of 2023 since passing all health testing.
RETIRED
DownUnder's India
ALAA registration number 53415
India (aka Indy) is an exquisite chocolate labradoodle. She is standard in size and has one of the most mellow temperaments ever. India is quite the gardener – she likes to prune the shrubs in the back yard and is constantly taking soil samples. India is getting some well deserved time off since her last litter of 14 puppies!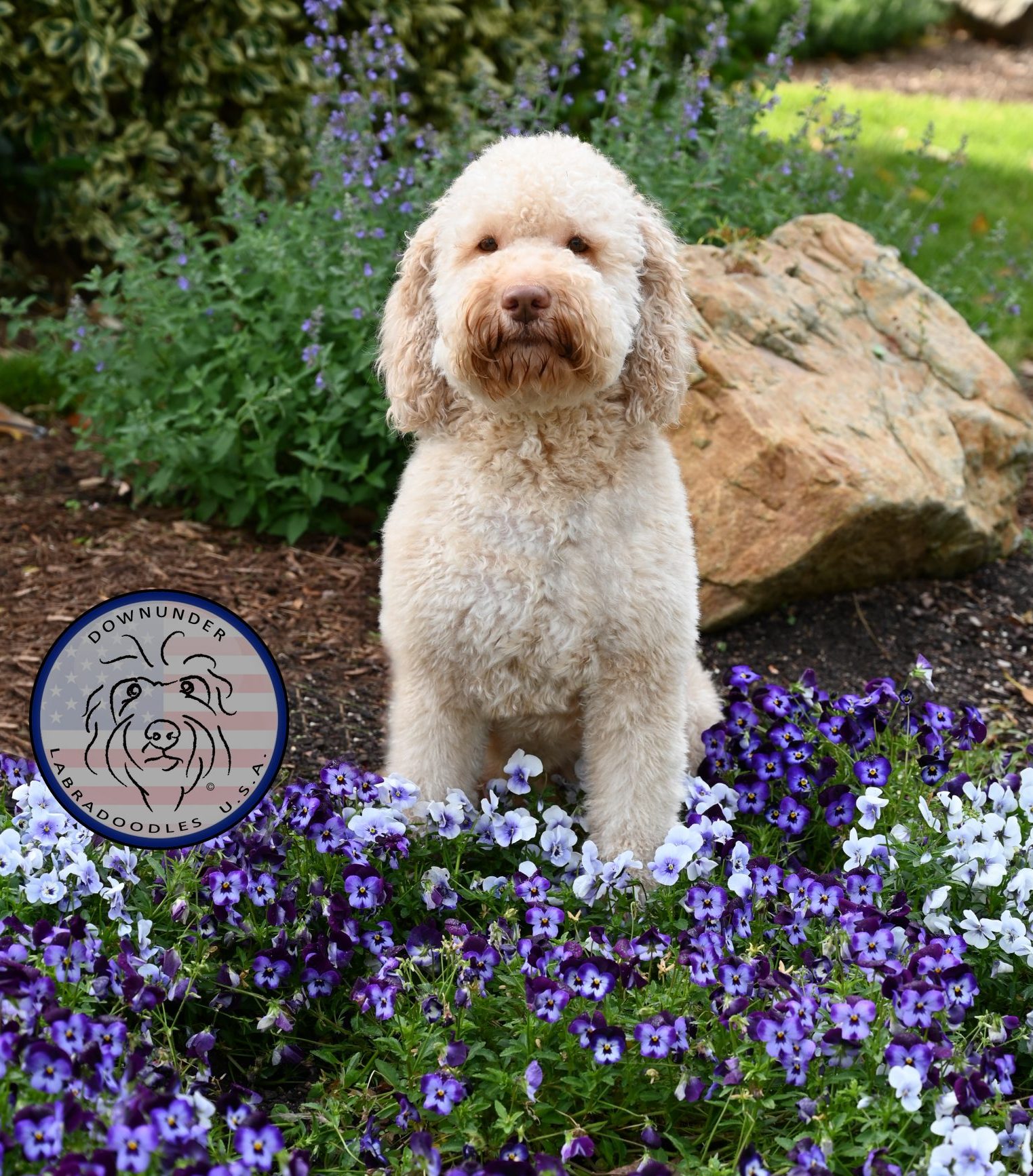 RETIRED
DownUnder's Pinch Me
ALAA registration number 53427
Pinch is a medium sized labradoodle. If anyone ever needs a giant hug or lots of kisses, this girl is for you! Her best friend is India and they can kick up quite a bit of mischief together. She is in charge of security around here by alerting us of any dangerous pedestrians, bike riders or sketchy delivery people. She will live out her life as a perfect weighted blanket.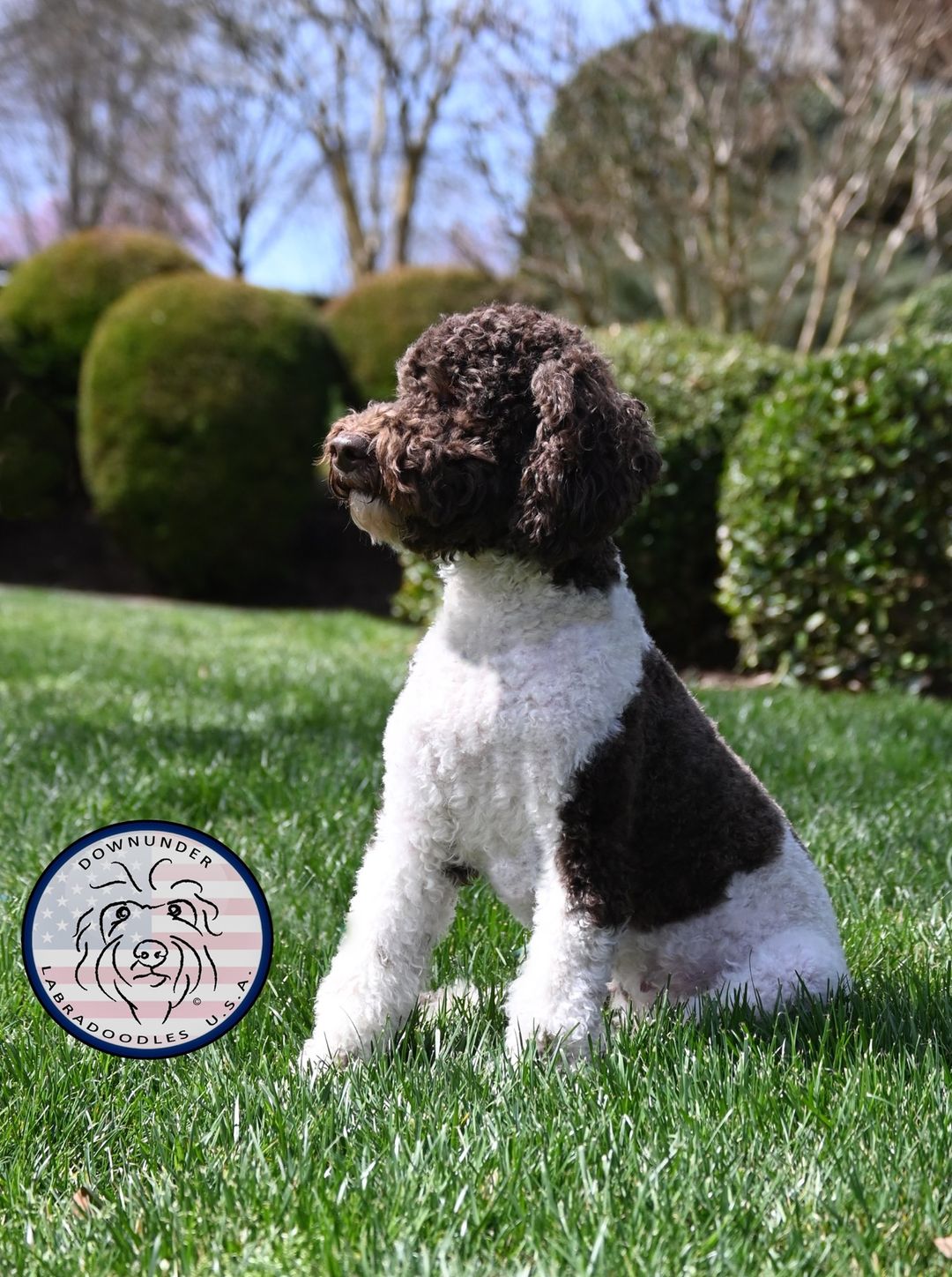 RETIRED
DownUnder's Fiji
ALAA registration number 63623
Fiji is a large mini parti-colored labradoodle. She is full of energy and spunk. She can normally be found reclining on the back of the couch or perched on the A/C vent. To say she isn't a fan of being groomed is an understatement but she is truly elegant when she is clean and clipped. Fiji whelped DownUnders first all parti litter in 2020.
DownUnder's Jade – RETIRED
ALAA registration number 35560
Jade is an absolutely gorgeous standard-sized labradoodle. She produced large litters in her short breeding time. She is still around as the matriarch of the household. This girl loves to dig holes, chase squirrels and barks at the deer until they move along.   
LIMITED BREEDING STOCK AVAILABLE!
DownUnder Labradoodles USA
provides breeding stock to qualified breeders. If you are interested in a breeder from one of our lines, please
contact us
 for additional information and copies of our breeding contract.